Nathan Hatton Walsh, FBS®, Managing Principal
648 Chenery St San Francisco CA 94131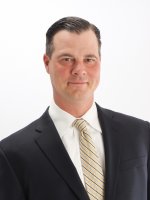 I am an Active Member of These Professional Organizations:
"The difficulty lies not so much in developing new ideas as in escaping from old ones."
– John Maynard Keynes, British economist
How I Like to Work With People
I enjoy working with clients who like to be involved in all aspects of their financial decisions. I like having a partnership with my clients versus having me just tell them what to do.
Why I became a Wealth Advisor
As a child, my mother would take me to volunteer. We would go to both senior citizen centers and to the Veteran's Administration. This created in me a foundation of caring for others above myself. As an adult I have continued working with people in need. I have been active in meal delivery programs and working in halfway houses. As one of our firm's founding principles, I helped launch our charitable foundation. This foundation donates profits to various charities across the US. As a managing principal I feel a responsibility to our clients. One of my central tenets is to place others' needs above our own.
Education
Rhodes College, BA in History
Graduate Certificate in Financial Psychology and Behavioral Finance, Creighton University Heider College of Business
Accreditations
Certified Financial Behavior Specialist™ (FBS®)
Brief Employment History
Merrill Lynch and in several Registered Investment Advisory Firms where I worked as Chief Financial Officer, Director of Asset Management and Chief Compliance Officer