A Charles Cattano III, MBA, FBS®
301 California Drive, Ste. 9 Burlingame, CA 94010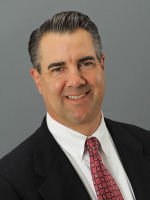 Charities I am an Active Volunteer for
"Fortune favors the prepared mind."
– Anonymous
How I Like to Work with People
I always begin a relationship with a Client with a first phone call, email, or meeting. I value the ongoing aspects of checking in with my Clients. I enjoy having lunch or dinner with Clients and getting to know them, and their families. Often this additional layer of interaction leads to a better Client solution. Getting to know my Clients and their unique situations helps me craft a plan best suited to them.
Areas of Focus
My biggest area of focus involves working with tech and biotech executives and employees. The Clients I work with often have high levels of stock concentration. We provide stock option scenario planning. We also help with financial planning and investment management. We make sure to coordinate closely with our Client's tax and legal professionals.
Why I became a wealth advisor
I became a wealth advisor for a couple of reasons. Back in 1993 I was in sales management. I was beginning to invest. I found discount brokerage firms were not very helpful. Their answer to questions I had was "we can't give you any advice on what you are buying". For me a lightbulb went on-lots of other successful people must also need advice. My second reason has a personal connection. I am by nature a lifelong learner. My entire life, in both education and work, involves curiosity and continual learning. The investment world is a perfect environment for this. My role as a wealth advisor requires constant intellectual stimulation. It also allows me to use my people skills to help clients navigate their financial lives.
Education
UC Berkeley, BA
MBA with Honors from St. Mary's College of CA, emphasis on Advanced Finance
Graduate Certificate in Financial Psychology and Behavioral Finance, Creighton University Heider College of Business
Accreditations
Certified Financial Behavioral Specialist™ (FBS®)
Brief Employment History
Financial advisory background since 1994, 6 years with Morgan Stanley, Principal of a Registered Investment Advisory firm since 2001. Prior stints on internet related companies, sales, sales management, agriculture, wholesale distribution, risk management, and political campaign.